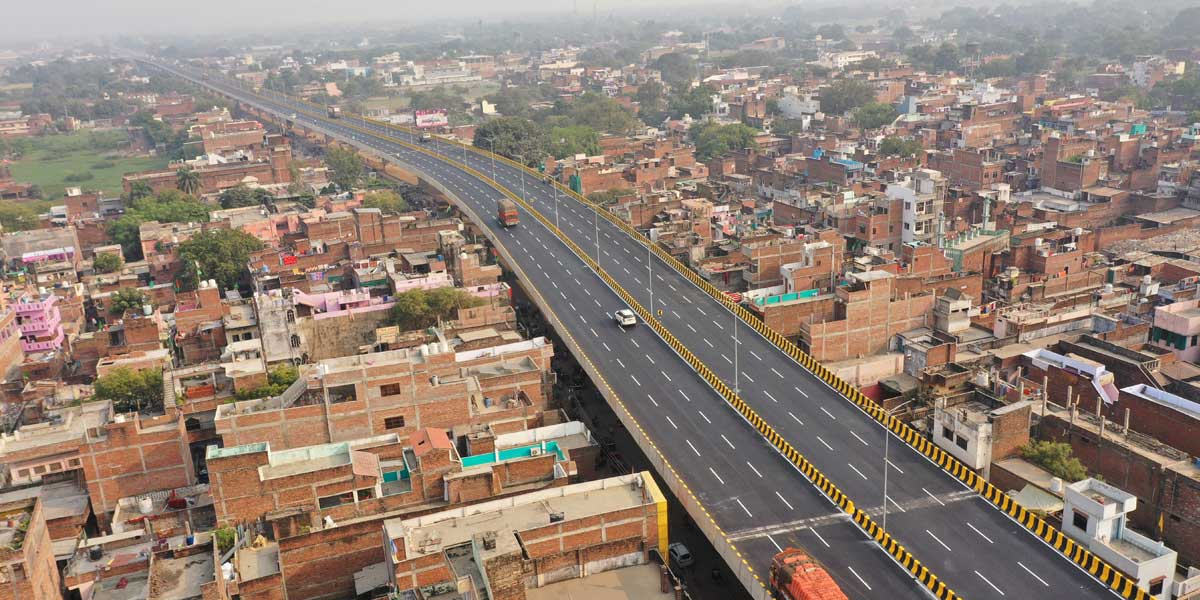 Material, Machinery and Manpower
In its most recent development, what connects the two oldest cities of Prayagraj and Varanasi? It's the six-lanning of Handia to Varanasi section of NH-2 from 712.900 km to 785.544 km in Uttar Pradesh under NHDP Phase-V on HAM. At Rs 24.47 billion, the completion of this highway has opened doors of accessibility for national and international tourists and devotees. It is also a major part of Delhi Calcutta Golden Quadrilateral Project-1 and Asian Highway-1. The stretch passes through the major districts of Eastern Uttar Pradesh, i.e., Prayagraj, Bhadohi, Mirzapur, and Varanasi.
How has this benefitted the two cities? The travel time between Prayagraj and Varanasi has been reduced to one and a half hours to two hours only, which was three to four hours previously.