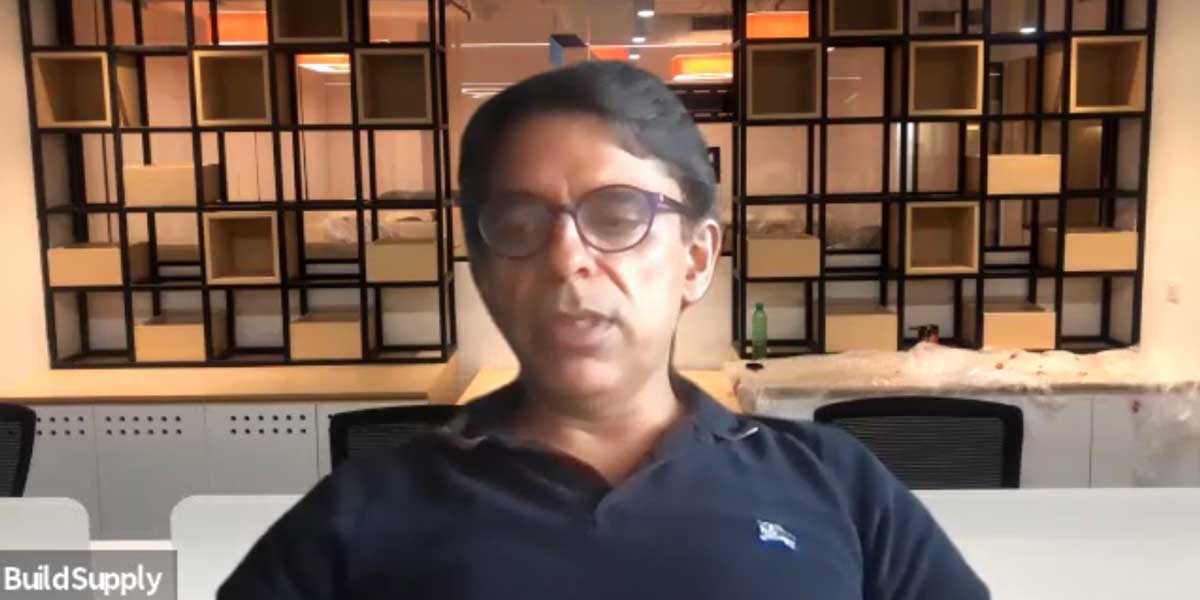 "Total construction volumes range between $200-300 billion annually."
- Sameer Nayar, Founder and CEO, BuildSupply
Construction and building materials procurement, which accounts for 65-70% of the total cost of a construction project, suffers from several challenges such as high lead time, lack of process transparency leading to leakages, inefficient price discovery, among others. With this in mind, BuildSupply, a digital building material store, provides major construction and building materials online from several building material suppliers and manufacturers, thus, addressing and simplifying the user-flow for complex procurement scenarios. This in turn helps real estate developers and contractors automate workflows in the development and construction process.
In an exclusive video interview with Pratap Padode