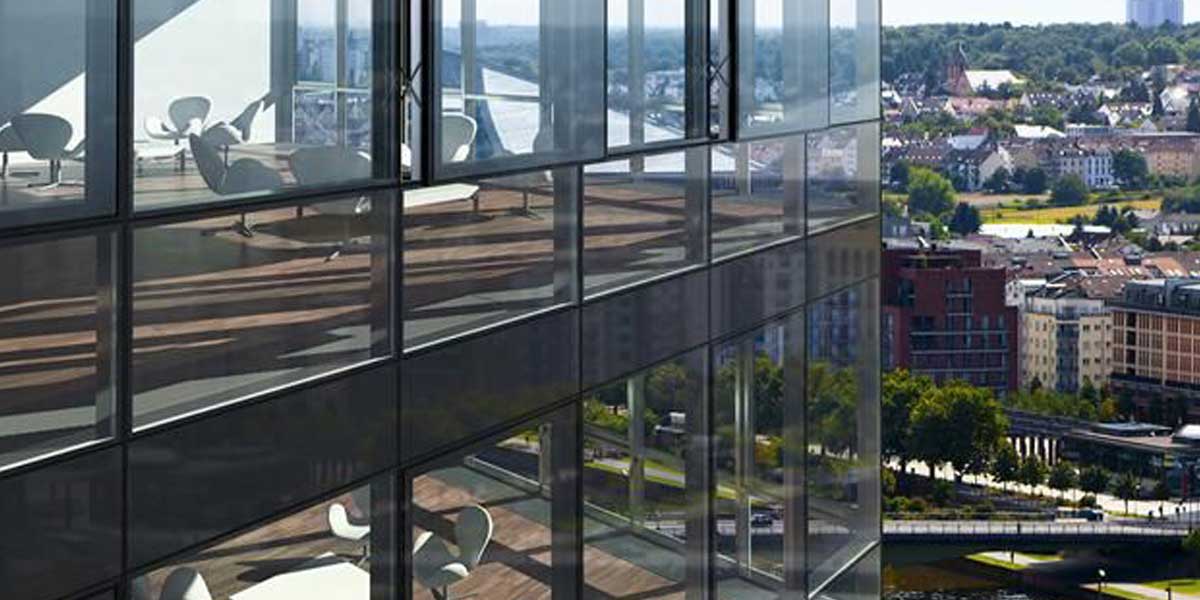 Pandemic-inspired self-sanitising façades
Photo courtesy: Schueco
With the real-estate segment badly hit by the pandemic, demand for architectural products—including fenestrations and façades—has slumped too.
"Sales are down; all we are seeing is queries from architects and developers for their upcoming projects," shares Rajiv Balaggan, Sales Head, Architectural Glass India, Pilkington Glass India.
"The building materials industry was just showing some signs of revival from past challenges (GST, RERA, etc) when COVID-19 struck, and this has set back the industry by 12-24 months," says Ashwani Khanna, AVP Marketing, FunderMax.
"Uncertainty of future demand is delaying business decisions for new construction projects while ongoing projects are just about seein