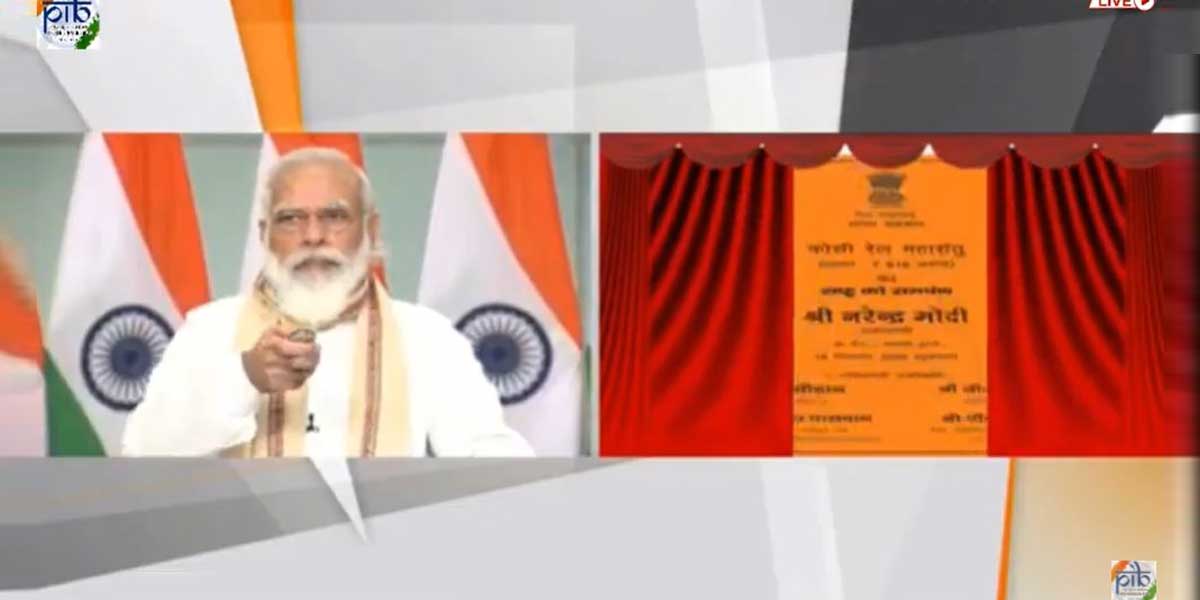 Kosi Rail Mahasetu: Railway Bridge Over Kosi Gets Rebuilt After 86 Years
Prime Minister Narendra Modi dedicated the historic Kosi Rail Mahasetu to the nation and inaugurated new rail lines and electrification projects in Bihar for the benefit of passengers through video conference on September 18.
Speaking on the occasion, Prime Minister Modi said a new history was created in the field of rail connectivity in Bihar. He said projects worth about Rs 30 billion like the inauguration of the Kosi Mahasetu and Kiul Bridge, electrification projects, promotion of Make in India in the Indian Railways and a dozen new job-creating projects had been launched. These projects would not only strengthen the rail network in Bihar but also strengthen West Bengal and eastern India's rail connectivity as well.
The prime minister congratulated the people