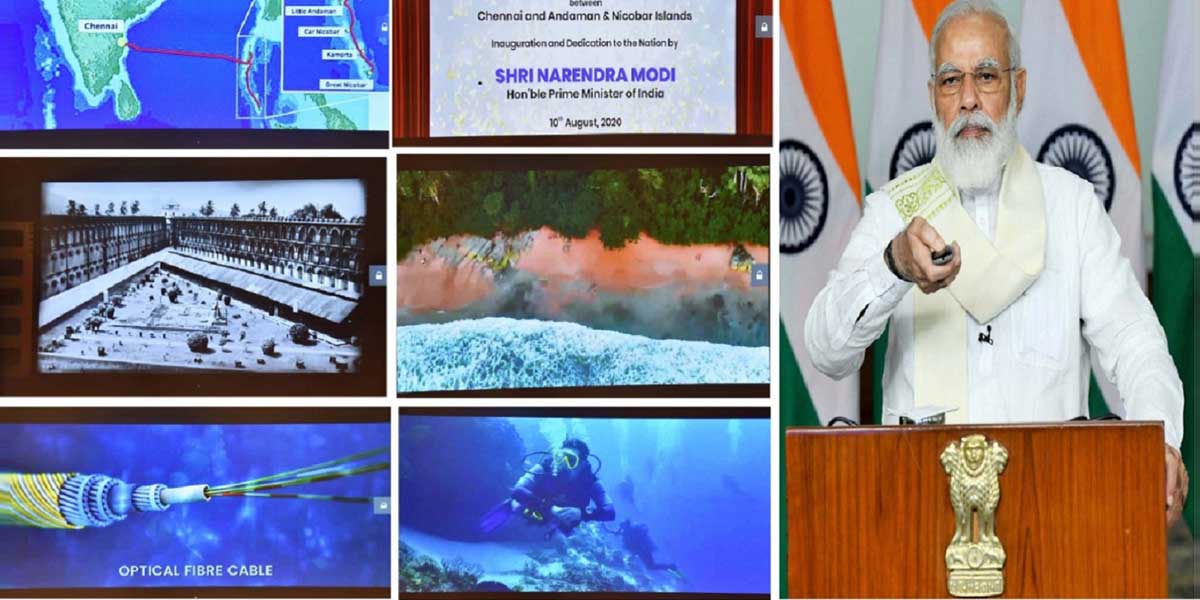 2,300-km Submarine Cable Connectivity to Andaman & Nicobar Islands Launched
Executed ahead of schedule amid great challenges, the project is expected to provide a major boost to development in the island territory of Andaman & Nicobar.
India has launched a 2,300 km-long submarine optical fibre cable (OFC) connecting Andaman & Nicobar Islands in the northeastern Indian Ocean to the mainland.
Unveiling the project through video conferencing on August 10, Prime Minister Narendra Modi said the connectivity would help open up endless opportunities in the archipelago. The prime minister had laid the foundation stone for this project on December 30, 2018, at Port Blair. The critical infrastructure project has been executed ahead of schedule.
The prime minister said that the service had begun on a major chunk of the islands from Chenn