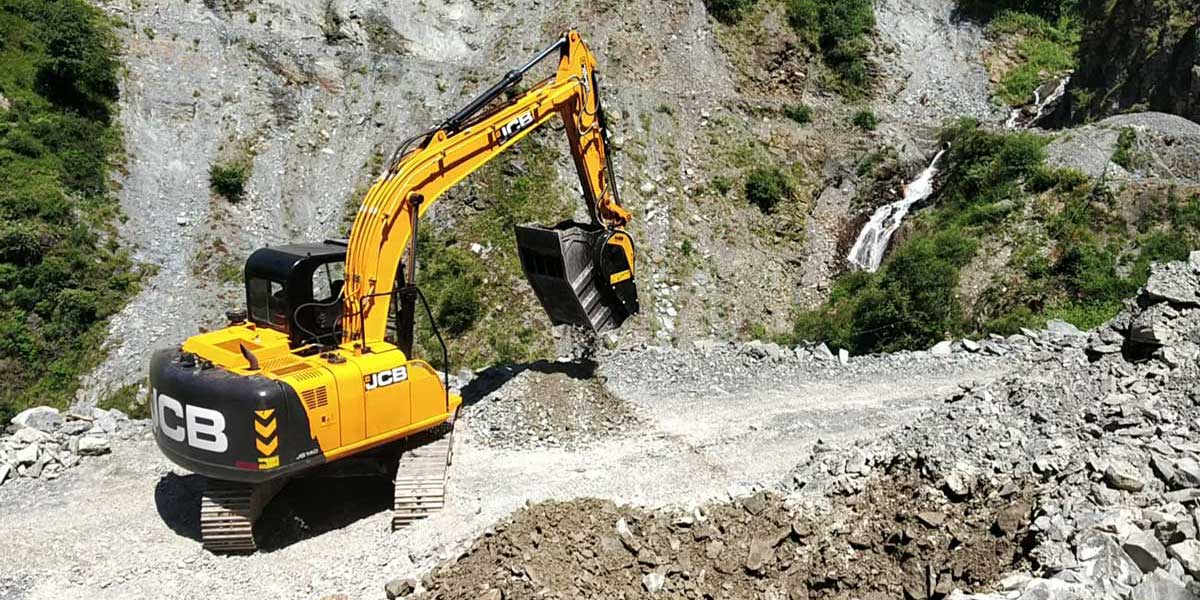 MB Crusher bucket for GSB/WMM in road construction projects
The road sub-contractor Gian Singh, a renowned customer of MB Crusher, was undertaking a road construction and modernisation project and was searching for a mobile crusher equipment which could satisfy their GSB/WMM requirements directly at site. They were facing the following challenges, such as high transportation cost, inconsistent supply and non-uniform size of the materials.
They realised that installing a static crusher closer to the site was impractical due to land constraints, exponentially higher capex and operational costs, hence, they started to look for mobile crushing plants that could be deployed and be mobile directly at site. MB explained how they could easily turn their excavator into a mobile crushing plant.
Having its 'hanging crushing solution' a