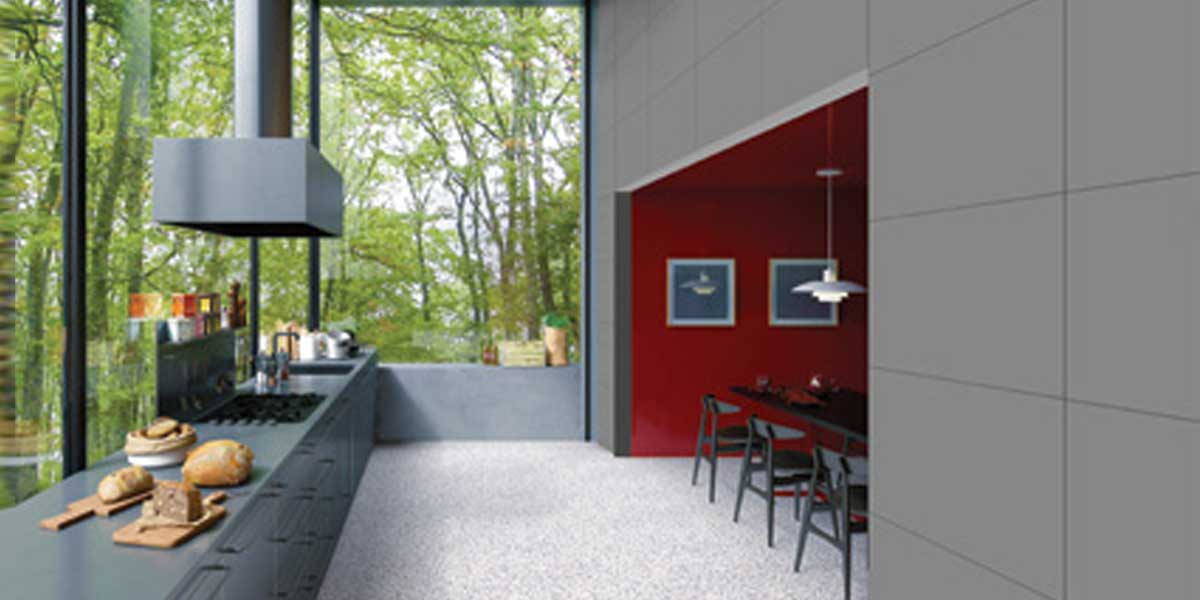 New range of tiles by Kajaria Eternity
Kajaria has launched a new range of tiles – The Slim (600x1,200 mm). Introduced by Kajaria Eternity, these slim tiles are available in multiple hues and shades with mesmerising patterns. Its unique properties make it an ideal choice for application in exterior facades. Only 5 mm in thickness, these tiles weigh only 13 kg/sq m. Apart from being light in weight, the tiles are easy to handle, lay and maintain, hygienic, scratch-resistant, environmentally friendly, resistant to wear and tear, and have a high bonding strength.
Contact: Kajaria Eternity.
Website: www.kajariaeternity.com