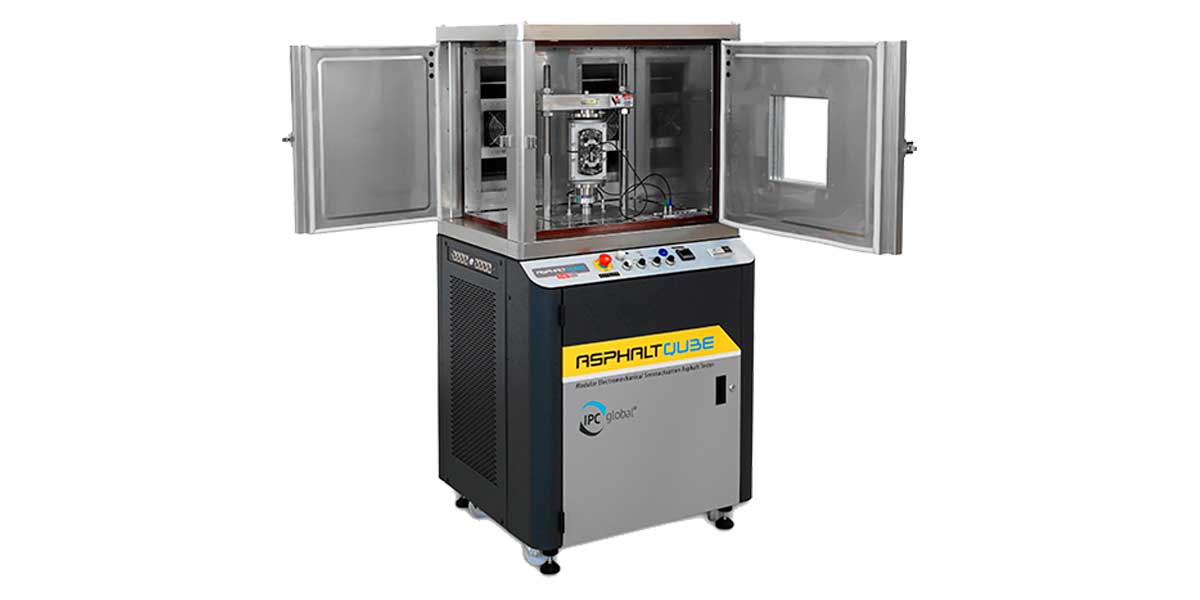 AsphaltQube: Dynamic Testing
AsphaltQube is a fully integrated standard testing system based on the revolutionary EmS Electro-mechanical Servoactuated technology, suitable for QC/QA tests. It has a fully integrated modular system that includes a 15 kN capacity CEMA 1 actuator. It is equipped with an enhanced environmental cabinet that grants a wide temperature range with fast and accurate temperature control and has an optional air compressor that comes integrated into the machine. It is fully integrated and has a compact design, thus making it a perfect solution for both, static and mobile testing facilities.
Contact: Chir-Ayu Controls. 
Mobile: (0) 78787 58606. 
E-mail: sales@chirayugroup.com