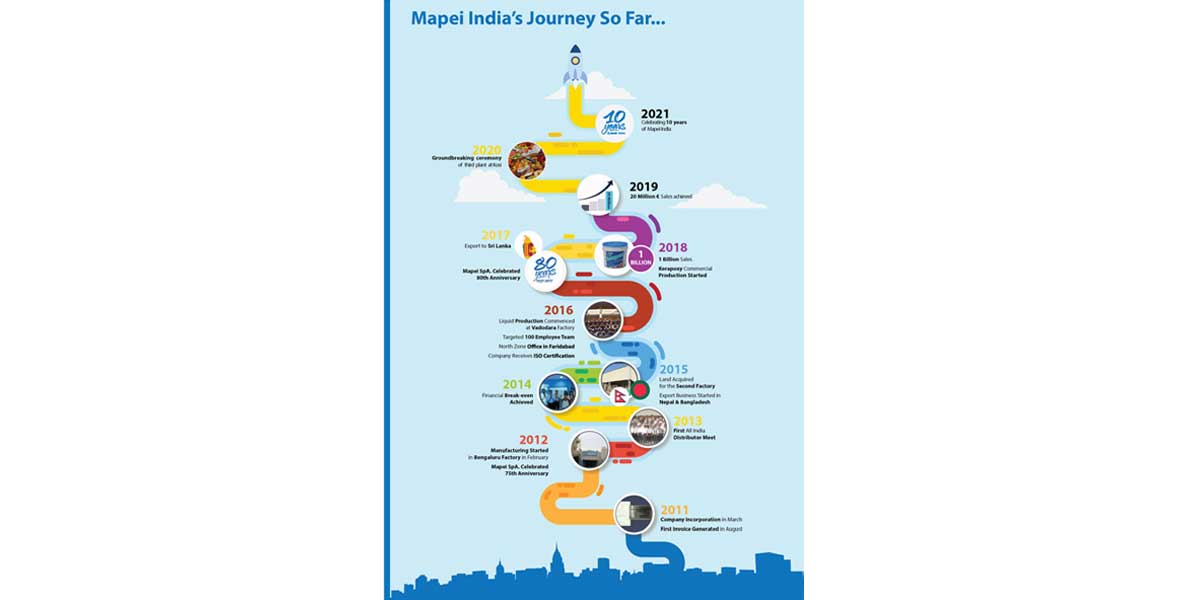 Mapei: Standing Tall Since 2011
Mapei is a world leader in the chemical products sector of the construction industry and produces quality and environment-friendly products for customers and contractors.
Mapei started its journey in India on March 4, 2011, with just 4-5 members. And now, in 2021, the company is celebrating its 10th anniversary and is looking forward to sustainable growth in future.
The journey so far
To be in a position to supply its materials to professionals operating in the Indian market, Mapei first opened its manufacturing facility in Bengaluru in 2011. As the company started witnessing growth in the business, a second manufacturing facility was opened at Vadodara, Gujarat in 2016. The company has planned a third plant which is exp