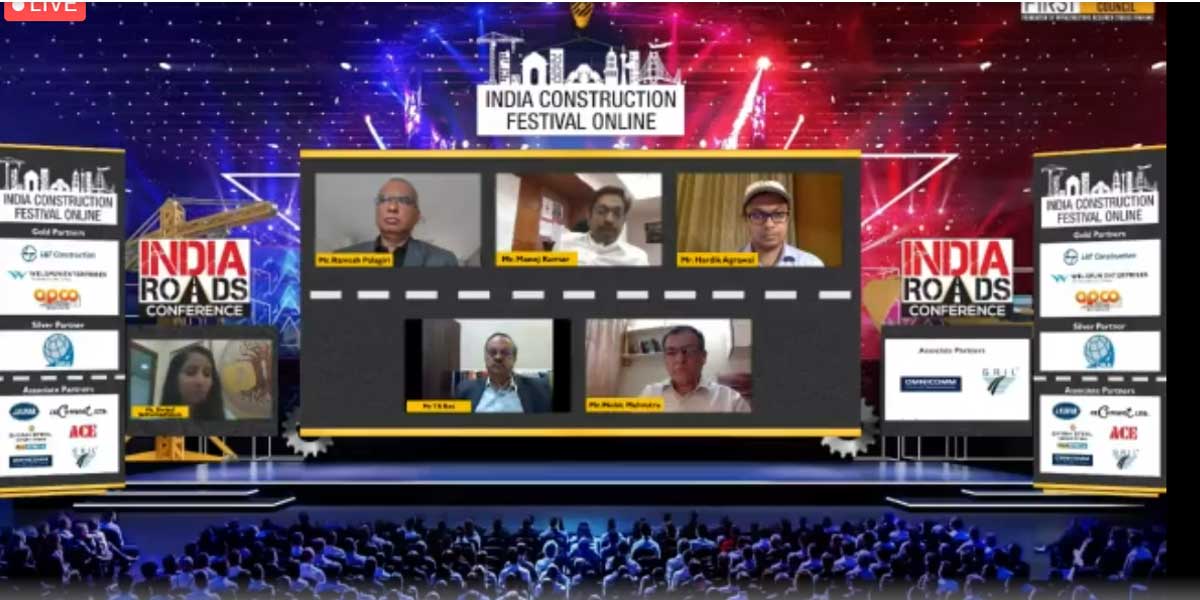 The Road to Execution
The government has constructed 2,921 km of highways under the Bharatmala Pariyojna, and a total of 322 projects in a length of 12,413 km have been awarded till August 2020. Despite COVID, NHAI has awarded 60 per cent more length of projects during the first half of FY 2020-21 as compared to FY 2019-20 during the same period. The authority has awarded 1,330 km worth Rs 472.89 billion during April-September 2020.
With much in the pipeline to execute, the question remains: How do we ensure smooth and on-time implementation of highways proposed under the Bharatmala and the expressways?
The recently concluded 10th India Roads Conference – part of the India Construction Festival Online 2020 organised by FIRST Construction Council – initiated a panel discussion on th